Woodbine™ Jams & Jellies, Inc.

122 Umbarger Rd.
Richwood, WV 26261
304-846-9661
E-mail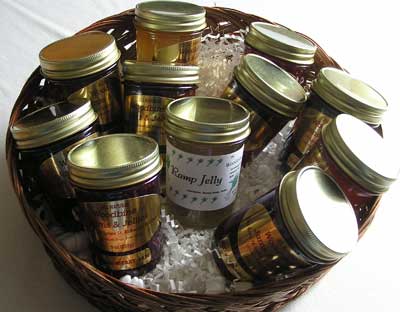 HOW TO ORDER
Please select from our flavors below, click on the Pay Pal Button and place your order. Postage and handling will be billed at time of shipping.
Flavors are subject to availability.
Prices are $6.00 per 8 oz. jar.
JAMS
Blackberry
Black Raspberry
Red Raspberry
Strawberry
JELLIES
Apple
Blackberry
Black Raspberry
Crabapple
Currant
Elderberry
Grape
Plum
Ramp (NEW)
Red Raspberry
WINE JELLIES
Blackberry
Elderberry
Grape
Red Raspberry